Metalsmiths Emergency Assistance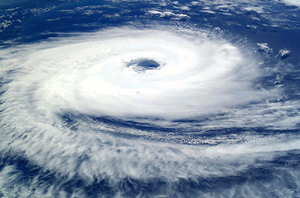 Do you know a silversmith or jeweler whose workshop has been destroyed by fire? Do you have a friend who recently lost their business due to a flood, hurricane, or financial problems? The Society of American Silversmiths is here to help them get back on their feet through our discounts and toll-free number when calling for assistance and advice from SAS Executive Director Jeffrey Herman. SAS will also donate a two-year membership to those who have been through a life-altering disaster. The individual must live in North America.
If you know someone who needs our help, please e-mail as much of the following information as possible:
Your
• Name
• Address
• Telephone number
• Cell phone number
• Fax number
• E-mail
Recipient's
• Name
• Address
• Telephone number
• Cell phone number
• Fax number
• E-mail
• Description of the individual's plight
• Clear images of damage (if available)
Upon receipt of the above information, Jeffrey Herman will make immediate contact with the individual in distress and assist in any way possible to get him/her up and running again.
---
For additional assistance, contact:


CERF is a non-profit, tax exempt organization which provides immediate support to professional craftspeople facing career threatening emergencies such as fire, theft, illness and natural disaster. The Studio Protector Online Guide is the source for emergency preparedness and recovery information for artists.
Small measures taken in advance of an emergency, and the right sequence of emergency response actions, can make a huge difference in reducing loss and in the time it takes to rebound from a setback. studioprotector.org
American Red CrossPicking Up the Pieces after a Disaster
The American Red Cross has prepared this information to encourage you take precautions to help keep you safe and speed your recovery after a disaster. You will also find ideas on what you can do to help make yourself and your home safer from future disasters.
CancerCare Assist
CancerCare is a national nonprofit that provides free, professional support services to anyone affected by cancer. Services include limited grants to individuals for certain expenses related to treatment.
CaringBridge: Free websites that support and connect loved ones during illness
CaringBridge is a nonprofit organization offering free personalized websites to people facing a serious medical condition, hospitalization, undergoing medical treatment and/or recovering from a significant accident, illness, injury or procedure.
Coping with Disaster: Center for Mental Health Services (CMHS)
CMHS is focused on providing resources to aid in the recovery process. Information and links to assist disaster affected people and those helping them.
Emergency Grants from Modest Needs
Modest Needs is a registered charity that works to stop the cycle of poverty before it starts for low-income workers struggling to afford emergency expenses. The organization also provides an online database of other recovery resources.
FEMA: Frequently Asked Disaster Assistance Questions
The Federal Emergency Management Agency's resources and links for those looking for assistance of any kind after a disaster.
Heritage Emergency National Task Force
The Heritage Emergency National Task Force helps arts organizations and individuals with preservation resources for disaster preparedness, response, and recovery.
Mayer Foundation
The Foundation makes economic relief grants to individuals who are distressed or suffering as a result of poverty, low income or lack of financial resources. Proposals will be considered by the Foundation's selection committee, which meets quarterly.
Small Business Administration (SBA): Disaster Preparedness and Recovery
SBA's resources to help small businesses prepare for and recover from disaster.
Tamarack Foundation Artisan Relief Program (TARP)
TARP offers grants up to $5,000 for Tamarack-juried artisans who have been directly affected by significant disasters such as destructive floods, fires, etc., and life maintenance grants for necessities, such as emergency medical, food and housing needs.
U.S. Department of Labor - Disaster Unemployment Assistance
Disaster Unemployment Assistance provides financial assistance to individuals whose employment or self-employment has been lost or interrupted as a direct result of a major disaster.
Visual AIDS
Visual AIDS provides direct services to artists living with HIV/AIDS. The Visual AIDS Artist Material Grants are awarded to Visual AIDS active members, who are low income artists in need of financial assistance in obtaining materials for their artwork.