Art & Related Directories & Publications
AmericanStyle Magazine
The first "lifestyle" magazine about contemporary craft artists and art collectors.

Brynmorgen Press
A small company offering books on metalsmithing, most authored by well-known educator Tim McCreight.

The Crafts Report
The definitive business resource for craftspeople, with articles on selling, taxes, safety, photographing your work, show & exhibition calendar, craft organizations, etc.

The Eden Sterling Co.
Publishers of The Historical Catalogue Series. This is a series of seven professionally reprinted silver trade catalogues from the late 19th century and early 20th century. See Scott V. Martin's review of Eden's Unger Bros. catalog here.

Museum & Gallery Guide
Major art museums and art galleries in the United States.

Organizations Allied to Conservation
Go to this site if you are looking for organizations that can answer your conservation and restoration questions in any field.

Silver Magazine
The only publication specializing in the entire field of silver, featuring the finest in research pertaining to the world of silver, with articles on primarily antique English, Continental, and, Colonial American silver.

Silverhawk Craft Realm
The Internet platform designed to further the careers of studio craftsmen by sponsoring Competitions and Exhibitions with Artist Directories and Gallery Guides.

World Wide Arts Resources
A great compendium of links in over 500 arts categories, including world-wide art galleries, museums, exhibitions, publications, schools, agencies, history, and resources for film, literature, theater, dance, antiques, crafts, and much more.


Bluehost is the official host of the SAS Web site. This provider has great 24/7 telephone customer service based in Nevada, not outsourced to a different country. They also offer free domains. If you're looking for a better service, give them a try, you won't be disappointed. Read my review here.

Copyright Law
The latest laws governing copyrights for literary, dramatic, musical, artistic, pictorial and certain other intellectual creations including the Internet.




We're your one-stop solution for jewelry, figurines, medallions, belt buckles, accessories, etched ornaments, bookmarks, and corporate gifts, proudly crafted in the UNITED STATES. We can even design packaging for your pieces, ready for your customer's display case or catalog.

Cyberspace Law Center
This site is designed to be an evolving resource for those interested in legal issues concerning cyberspace.

International Postage Rate Calculator (USPS)
Get mailing rates for around the world.

Metaglyph Communication Design
Web site designers are a dime a dozen, but those who offer great service and creativity are worth their weight in gold. This is who Ronald Gehrmann is of Metaglyph Communication Design. He offers elegant, user-friendly, affordable Web sites and printed materials for your business. Ron stresses ease of navigation and fast loading pages for every site he designs. Just check out his site and you won't believe how affordable this services are.

Merriam-Webster Dictionary & Thesaurus
Find definitions, discover new words, and use the very helpful thesaurus.
Silver-Smiths.org
Forum for jewelers and silversmiths.

Small Business Administration
Information on starting a business, financing, expanding, disaster assistance, nonprofit information, and much more. The federal government will even let you post your own business card on-line!

Switchboard
Find an individual and any business in the U.S.

Thomas Register
Looking for a product? This is the place to find it without trekking down to your local library and thumbing through those heavy directories. Why not stay at home and look it up on the Web while in your bathrobe?

U.S. Copyright Office
Copyright basics, registration, application forms, announcements, fax-on-demand, and other copyright topics.

Widespread Virus Myths
Information on computer viruses and how they're executed.
3M Occupational Health & Environmental Safety
3M is know for its rigorous product testing. Get the latest in regulatory updates, training, and, product information from the world's leader in safety equipment.

Center for Safety in the Arts
Since 1977, the Center for Safety in the Arts (CSA) has been an international resource center for research and education on hazards in the visual arts, performing arts, museums, and school arts programs.

The Crafts Report
A must-read report: "Reading Labels: A Reality Check"

Hardwood Health Hazards
From abura to yew, a good source for wood reactions.

International Chemical Safety Card (Silver)
Silver safety.

Links to Safety Sites on the Internet
A comprehensive list of resources.

Manufacturer Safety Data Sheets (MSDS)
Interested in working with a chemical, but not sure of its hazards? This University of Cornell database of Material Safety Data Sheets are provided as a public service to the world community.

Rechargeable Battery Recycling Corporation
Recycle your used rechargeable batteries and old cell phones at any of their 50,000 enrolled collection locations nationwide. It's free. It's convenient. It's responsible.

Safer Alternatives (SAS Site)
Specifically designed for the silversmith, check these safer alternatives for the workshop.

Workshop Safety Report (SAS Site)
Charles Lewton-Brain's paper on working safer in your studio.
Colonial Williamsburg: Silversmith
Experience what life was like for James Getty, Jr., the best-know silversmith in Williamsburg.

Dictionary of Metal Terminology
What exactly is "cross rolling?" What about "heat treating?" You'll find all the answers here!

Finishing.com
An excellent resource for all your metal finishing needs.

The Gorham Manufacturing Company: Art Nouveau Silver
A great overview of Gorham's most creative period.

Ganoksin Online
The gem and jewelry world's foremost information resource on the Internet. Open to the public, free of charge - a substantial library of articles, publications, reports, and technical data on gem and jewelry related topics; as well as a sizable collection of art and jewelry galleries, for both the casual visitor and the professional.

Hallmark Database
An INCREDIBLE resource for British hallmark identification.

Hallmarks on the Internet
A great resource for hallmark identification and assay offices around the world.

Handmadecontemporaryjewellery.com
Discover contemporary jewelry and silver ware, galleries, exhibitions and news; with content added by designers and artists from around the globe.

Hoben International Ltd.
Excellent resource for trouble-shooting casting, wax pattern, and mold rubber problems.

Kitco, Inc.- Precious Metal Price Updates
Gold, silver, platinum, palladium, and rhodium prices updated every 10 minutes.

Metal Machining & Fabrication
An international internet directory of metal industry services, metal news, and information.

Metal Web News
Articles on metalworking, newsletters, educational links, and links to other metal-related and commercial metalworking sites.

MetalWorld
A world-wide information trading site that was established to promote trade in the metals industry.

Millennium Canteen
Visit the online exhibition: "Unity in Variety: Strength in Diversity Cutlery, Craft and Culture and the Association of British Designer-Silversmiths"

National Ornamental Metal Museum
Located in Memphis, Tennessee, NOMM is the only museum in the United States dedicated exclusively to the exhibition and preservation of fine metalwork.

On-line Encyclopedia of American Silver Marks
A very good resource for the most notable American silver manufacturers.

The Paul Revere House
Visit this site to find out more about the most famous American Silversmith.

Pledge & Aldworth Engine Turners
A geat informative site regarding the ancient technique of engine turning.

Principal Metals
Great glossary of metallurgical terms, measurements, and conversion tables

Silver Information for Book Reports
Learn about silverwork throughout the world—especially helpful for book reports.

Souvenir Spoon Museum
Examples of silver spoons from around the world with commentaries.

William Spratling Silver
A great Web site with information and images on Mexico's most famous silversmith.

Sterckshof Provincial Museum–Silver Centre
Web site of the most important silver collection in Belgium. The site is in English and Dutch.
rec.crafts.metalworking
A discussion group dealing with metalworking subjects.

sci.engr.metallurgy
A discussion group dealing with the technical aspects of metal.
Schools With Web Sites Devoted to Metal Arts
Eastern Michigan University
See graduate and undergraduate work and take a tour of the department.

Gold & Silversmithing Workshop: Canberra School of Art, Australia
One of the best school sites with examples of silverware.

Jewelry/Metals Program at Illinois State University
View faculty, graduate and undergraduate work and take a tour of the department.

Revere Academy of Jewelry Arts
Take a tour of the facilities, learn new bench tips, view sample pages from Alan Revere's books, find international ring sizing charts and more.

Tyler School of Art Metals Department
Tour their facilities and check out the work of the professors of this CAD-CAM intensive department.
Society of American Silversmiths Artisan Sites
Gerald Benny, England
Alex Bernard, England
Avi Binur, Israel
Robert Birch, England
Claus Bjerring, Denmark
Peter Browne, England
Tim Chilcott, England
Séamus Gill, Ireland
Dan Givon, Israel
Yaakov Greenvurcel, Israel
Ron Hutton, England
Chailey Lambert, England

Hector Miller, England
Kevin J. O'Dwyer, Ireland
Ori & Judi Resheff, Israel
John Ross, England
Allan Scharff, Denmark
Michael Allan Surman, Canada
Barry Thomas, England
Wouter van Baalen, Netherlands
Jan van Nouhuys, Netherlands
Owen Waterhouse, England
Barry M. Witmond, England
Rocio Heredia
A wonderful Mexican chaser working in tin and silver. Her site is beautifully designed.
Societies, Guilds & Other Organizations
The Arts & Crafts Society
An on-line community dedicated to the philosophy & spirit of the Arts & Crafts movement. Calendar of events, searchable archives, forum with interactive discussion groups, classified section, marketplace, and more.

Association of Restorers
Its mission is to increase the awareness of choice to conserve, refurbish, or restore antiques, household furnishings, and works of art.

CERF - Craft Emergency Relief Fund
A non-profit, tax exempt organization which provides immediate support to professional craftspeople facing career threatening emergencies such as fire, theft, illness and natural disaster.

The Furniture Society
If you're searching for an individual furniture maker; a gallery dealing in high-end functional art; woodworking schools, tools, or publications; or just have an interest in the field of art furniture--The Furniture Society is the resource for you.

International Society of Appraisers
Do you need a referral to a silver appraiser near you? If the answer is yes, call them at 888/472-4732. ISA is the largest non-profit organization of personal property appraisers in North America.

Wood Turning Center
A non-profit, membership-based organization committed to the study and promotion of lathe turning.
Societies, Guilds & Related Metals Organizations
The ArtMetal Project
The ArtMetal Project is a non-profit volunteer venture of a group of metalsmiths and organizations which aims to disseminate information about various aspects of artistic metalworking and to provide a forum for artists and art lovers to experience this outstanding medium.
Ethical Metalsmiths
Susan Kingsley and Christina Tatiana Miller are metalsmiths who are members of the Society of North American Goldsmiths. In addition to making art, Susan writes about social and cultural issues. She had just completed The Price of Gold, an article about the effects of the current worldwide rush for gold published in Metalsmith (Summer 2004) when she was introduced to Christina, who had recently completed her masters thesis and graduate exhibition titled Ethical Prospects: A Critical Representation of the Co-Dependent Relationship Between Metalsmithing and Metalmining. Their collaboration evolved as they sought to reconcile their membership in a community of metalsmiths and jewelers who take pride in their craft with knowledge of the human and environmental costs of the metals they use.

Florida Society of Goldsmiths
A non-profit organization created by metalsmiths to aid and support other metalsmiths through meetings, publicity, workshops and exhibitions.
The Ganoksin Project
The Ganoksin project provides a variety of quality services for the gem and jewelry community. We work hard to maintain the high standards of our services for the benefit of our visitors. Our services are provided free of charge and to the benefit to all.
Ganoksin is dedicated to serve the information needs of the world's jewelers. It is our mission to educate, improve working conditions and facilitate sharing between goldsmiths globally. Ganoksin continues improving access to information for productivity, safety, skills and education of all jewelers, professionals and hobbyists.

Metal Arts Guild
A non-profit organization based in the San Francisco Bay Area dedicated to furthering the Metal Arts through education, exhibitions and networking.

Metal Arts Society of Southern California
MASSC serves the needs and interests of artists working in metals and provides an environment for the exchange of information, instructional workshops, demonstrations, lectures, and panel discussions.
MJSA
A trade association for jewelry makers, designers, and related suppliers, MJSA provides the information and resources needed to achieve professional excellence and maintain a competitive edge. It publishes a wide range of technical and business publications – including the award-winning MJSA Journal – and annually presents MJSA Expo New York, the premier U.S. trade show dedicated to jewelry making tools, supplies, and services.
The Silver Institute
Their Web site contains facts and descriptions of the uses of silver and its role in the economy and in our daily lives.

The Society for Midwest Metalsmiths
A friendly non-profit organization with the mission to promote, develop, educate and encourage individuals who are interested in metalsmithing.

Society of North American Goldsmiths (SNAG)
SNAG serves several purposes: to provide a meeting-place for contemporary jewelers and metalsmiths; to encourage the free exchange of information inside the field; to promote the field to a wider audience; and to recognize outstanding creative achievement.

The Washington Guild of Goldsmiths
A non-profit organization whose members share an interest in metalsmithing, jewelry design and related arts.

eBay
Search eBay for silversmithing-related items.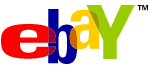 Back to Home Page | Society Info | Artisan Gallery | Silver Events
The Creative Process | Membership Benefits | Member News | SAS Publications
The Library | Glossary | Silver Care | Restoration & Conservation
Referral Service | Technical & Design Support Service | Silversmithing Programs
Workshops | ShopTalk | The Darkroom | Hard-to-Find Suppliers
Career Center | Other Sites of Interest | Member Forum | Live SilverChat
Updated 4/28/2011
© Copyright 1998-2011 Society of American Silversmiths