---
Here's the outstanding benefits package
you'll receive as a member:
---
Professional Assistance
Toll-free, personalized service from a professional silversmith on silver care, restoration, and other issues not found on the SAS site. When you call for assistance, please mention that you are a member of SAS.
Member News Exchange
Members can have newsworthy, silver-related material including images posted on Member News Exchange page. Simply e-mail the information and image file to be posted!
SAS Career Center
Member employers receive a discount when posting job listings for all positions in the metal arts field, including: silversmiths; jewelers; designers; teachers; chasers; spinners; engravers; die cutters; die makers; model makers; mold makers; casters; polishers; technicians; and manufacturing, marketing and sales professionals.
Member Listing
Easily check your membership status by visiting the Member List page.
Stephen S. Morgenstein, DPT (Doctor of Physical Therapy) (Updated 2/17/2010)
Midland Physical Therapy Group, 1500 Oaklawn Ave., Cranston, RI, 02920
401/463-9240,

Dr. Morgenstein is available to answer your questions regarding muscle and joint pain. As an SAS member, there is no fee for this service. Jeff Herman, Executive Director of SAS says: "Dr. Morgenstein was recommended to me after seeing three other physical therapy services that never resolved my problems. I have seen him to treat neck, shoulder, and lower back pain due to my career as a silversmith. He even straightened my back due to looking over objects I was working on. Dr. Morgenstein not only resolved these issues in a short period of time, he also gave me routine exercises to perform to keep me out of his office."
Dr. Morgenstein has been a physical therapist since 1973 and is the co-owner of Midland Physical Therapy Group. He has an advanced clinical doctorate in orthopedic manual physical therapy and specializes in the treatment of individuals with muscle and joint injuries. If you're a SAS member and have these problems, don't suffer any longer!
Discounts from the On-line Artisan Silver Gallery
Receive a 10% discount on all silver purchased from the Artisan Silver Gallery on our Web site.
Don't forget to check your membership status here before ordering.
Jeffrey Herman's Metalsmith's Calculator™
Make your life easier when quoting jobs with this easy-to-use Excel spreadsheet. Calculate the cost of any non-ferrous metal in square/rectangle, disc, or wire form. Visit the Web site to get all the specifications and start streamlining your business right away. Available free to members as a download only.
Referral Service (Artisan members only)
A program for those Artisans requesting commissions through SAS.
Technical and Design Support Service
A service offering your technical and/or design expertise to schools throughout the country.
World Wide Web Artisan Silver Gallery (Artisan members only)
Free display advertising to sell your work to a world-wide audience.
Archives (Artisan members only)
An Artisan reference library maintained with your résumé, maker's mark, slides, and photographs.
Peter Erickson Handwrought Flatware
Receive a 20% discount on all Erickson sterling flatware consisting of 122 different place and serving pieces in ten patterns. Peter is the grandson of George Erickson who worked for Arthur J. Stone between 1915 and 1952. George operated his own thriving silver shop from 1932 to 1976. Upon retiring, George gave his tools to Peter who has been forging flatware in the Erickson tradition since 1971.
---
All Members also receive
generous discounts from these suppliers:
---
Don't forget to check your membership status here before ordering.
Allcraft Tool & Supply Co. (Updated 2/12/2010)
135 West 29th St., Suite 402, New York, NY 10001
800/645-7124, 212/279-7077,
, Web site
1. 10% off all metalsmithing tools, supplies, equipment, and non-precious metals. 2. At least 10% off fabricating charges on precious metal products. Total minimum order: $25.00. New members will receive a $5.00 gift certificate towards their first order of at least $25.00.
Billrich Industries, Inc. (Updated 1/3/2006)
PO Box 201, Fanwood, NJ 07023
908/233-7796, Fax: 908/233-7340,
, Web site
Billrich is an authorized distributor of the entire Handler Manufacturing line of processing equipment for the metalsmith. We carry a full line of dust collection equipment (from single work station to multi-position 3 and 5 HP units), grinders & polishing lathes, bench top polishing units, larger floor model polishing units, jewelers' hoods, hand pieces, flexible shaft motors and lappers, and much more. Visit our Web site to see Handler's complete line of products. Society members will receive a 15% discount on all catalogue items, and up to 20% discount on any customized item.
CD Nelson Manufacturing Co. (Updated 3/24/2014)
538 Herbert Road, #10
Lakemoor, IL 60051
815/759-2828, Fax: 815/759-2826,
, Web site
20% off their full line of Steamshine steam cleaners, Jewelshine® ultrasonics, and accessories. If you're in the market for 12" vinyl-coated stainless steel tweezers, these are the ones for you. Manufactured for steam cleaners, they can also be used in the pickle pot. They have a lifetime warranty against breakage, and the vinyl coating is guaranteed for life (under normal working conditions). Cost is $9.98 for SAS Members.
Don't forget to check your membership status here before ordering.
Cool Tools

(Updated 2/7/2012)
162 W. Main St. Suite M, Whitewater, WI 53190
888/478-5060, Web site
10% off over 700 exclusive Cool Tools products including our world famous Patina Gel stabilized liver of sulfur. We specialize in design and productivity products for the metal clay and jewelry making industry. Our product lines include Jewelry Shape Templates for sophisticated frames, bails, ring shanks, ring tops, settings and lapidary. We manufacture hundreds of antique molds of high temperature pure silicone for wax and low melt alloys. When you checkout, you must provide the coupon code: SAS10.
Cutlery Specialties (Updated 1/5/2006)
6819 S.E. Sleepy Hollow Lane, Stuart, FL 34997
772/219-0436, Fax: 772/219-7674,
, Web site
U.S. agents for Renaissance wax/polish, Pre-Lim metal surface cleaner, Vulpex soap, Renaissance metal decorroder, Groomstick archival small surface cleaner, and other restoration, conservation, & preservation products. 5% off all products.
Dean Powell Photography (Updated 1/9/2006)
172 Middle St. Suite 102, Lowell, MA 01852
978/452-7054, Fax: 978/452-7058,

Dean offers members 20% off his studio rates, and will accept work that is shipped in then sent back to the client or forwarded to an exhibition.
Don't forget to check your membership status here before ordering.
DesignIntense Web Site Design (Updated 9/26/2011)
DESIGN intense, Eliza Alys Young, aka. CreativEliza,
Tel: 904/417-8853, Cell: 904/377-5285, Fax: 208/275-0732, Web site
Eliza Alys Young of Design Intense is the official SAS Web site deign company because of her great design sense (she has a dual BFA from Maine College of Art in Graphic Design and Photography), her core belief that sites must load quickly and include easy navigation, and her technical knowledge. Eliza also teaches Web design. One of her greatest assets is her communication skills. Eliza is excellent at understanding the needs of the client and implementing a plan to develop an effective Web presence. Not happy with your current site? Eliza will redesign it for you. Below you'll find her discounted packages:
OPTION 1: Single Page
(example: http://thecircusofdreams.com/home.html without page navigation)
Includes: Logo/Header with name; slideshow, contact information, credentials on one page.
Regular Price
$350

SAS Member Price
$300
OPTION 2: Small Site (up to 5 pages)
(example: http://prolights.net)
Includes: Option 1 plus site in WordPress, a CMS (Content Management System) which allows for the client to update the design (manual provided), Gallery and up to 5 pages of content with pictures.
Regular Price
$700

SAS Member Price
$600
OPTION 3: Medium Site (up to 10 pages)
(example: http://palmbeachneurofeedback.com plus a gallery)
Includes: Option 2 plus up to 10 pages of content with pictures, a contact form and up to 2 hours of training on updating WordPress
Regular Price
$1,100

SAS Member Price
$950
– All plans include exploration in design options, layout, file preparation for web.
– Not included: Costs of hosting, domain's photography or other graphics necessary for the designs.
– Timetable: 2-4 week on average
G&S Metals, Inc. (Updated 2/4/2014)
PO Box 1432,, Ann Arbor, MI 48107
800/852-3860, 734/662-9344, Fax: 877/662-6881, 734/662-6881,
, Web site
Gold, silver, platinum casting grain may be purchased assorted by like metals to achieve maximum quantity price breaks. Sheet, wires, and, sizing stock also combine for quantity price breaks. All members will receive one quantity price break. Please identify your status with SAS when contacting G & S Metals.
Gold International Machinery Corp. (Updated 1/6/2006)
PO Box 998, Pawtucket, RI 02862
800/619-GOLD, 401/724-3200,

One of the largest used machinery dealers in the country, Gold offers members a 10-15% discount on new and used machinery and equipment for the manufacturing jeweler and silversmith.
Don't forget to check your membership status here before ordering.
H & N Electronics (Updated 4/11/2016)
10937 Rome Beauty Dr., California City, CA 93505
760/373-8033, Fax: 760/373-1870,
, Web site
Organic, water soluble soft soldering flux in liquid or gel form. Plus a NEW and very unique brazing and silver soldering paste flux which embodies "an entirely new chemical principle." It differs widely from ordinary silver solder fluxes. It is neutral - not acid - absolutely non-corrosive - will not burn hand or skin. It eliminates all occupational hazards which are inherent in acid fluxes. SAS members receive a 15% discount on their first order and 10% on all subsequent orders.
Handmade Business (Updated 12/21/2017)
300 Water St., Box 1992, Wilmington, DE 19899
800/777-7098, 302/656-2209, Fax: 302/656-4894,
, Web site
Offering members a 1-year subscription for $24 (normally $29). For this discount, you must call The Crafts Report directly, not order from their Web site. This offer is for NEW subscriptions only, not renewals. When calling for the discount ask for Stewart Abowitz.
J.M. Cohen Rare Books (Updated 8/19/2013)
2 Karin Ct., New Paltz, NY 12561
845/255-0856,
, Web site
10% off all decorative and applied art books. Also offers an extensive collection of out-of-print silver and jewelry books.
Johnson Brush Co. (Updated 6/27/2013)
1009 Main St., PO Box 222, Hope Valley, RI 02832
401/539-7143, Fax: 401/539-7148,
, Web site
10% off all made-to-order bristle wheel brushes, and brass, nickel, and steel wire wheel brushes. The discount also applies to goblet, candle cup, and all other wheel-type brushes. Brochure available.
Joslin Hall Rare Books (Updated 1/6/2006)
PO Box 239, North Hampton, MA 01061
413/247-5080,
, Web site
10% off rare and out of print books.
Don't forget to check your membership status here before ordering.
Kinley Covers (Updated 6/22/2010)
339/499-4510, Web site
5% off Kenized Silvershield flannel flatware and holloware bags, silver storage rolls, and yardage from this Web-based business. On the shopping cart page where it says "Discount Codes," SAS members must enter SAS5 in the box, then click "Apply Coupon" for your discount.
Lloyds of Lancaster County (Updated 6/2/2010)
405 Maxwell Dr., Quarryville, PA 17566
717/786-4254, Fax: 717/786-8636,
, Web site
Receive a 5% discount on labor for custom flatware storage inserts and silver chest relining. Discount is limited to $100 per customer.
Massasoit Tool Co. (Updated 4/30/2012)
110 Minnesota Ave, Warwick, RI 02888
800/648-6050,
, Web site
25% off all 3M abrasive products including abrasive sheets, discs, belts, flap wheels, brushes, and Scotch Brite wheels & pads.
MRB Jewelers Supply Corp. (Updated 1/24/2009)
2404 Fifth St., Fort Lee, NJ 07024
201/461-6472, Fax: 201/461-2942,
, Web site
10% off all custom name and steel logo stamps.
Don't forget to check your membership status here before ordering.
NC Black Company (Updated 1/3/2014)
831 East Country Club Rd., Mount Airy, NC 27030
336/719-0774,
, Web site
NC Black offers hammers, stakes, and forming blocks for Micro metalsmithing, shell forming, and raising. Use discount code SAS10 for 10% off your entire order.
Polishers & Jewelers Supply Company (Updated 1/6/2006)
662 Atwells Ave., Providence, RI 02909
401/454-2888, Fax: 401/454-2889,
, Web site
10% off all tools, supplies, and equipment from their Grobet catalog. Call for a free catalog.
Potter USA (Updated 4/24/2015)
1934 E 18th St., Tucson, AZ 85719
520/777-6032, 520/405-8539,
, Web site
Potter USA is a manufacturer of steel silversmithing T-stakes, mushroom stakes, and miscellaneous forming tools for the professional silversmith. Members will receive 25% off the listed price of all the stakes on their web site.
R.O. Jette Plating (Updated 3/10/2010)
38 Vine St., Franklin, MA 02038
508/520-1493,

15% off gold and silver plating, finishing, antiquing & lacquering. Another benefit: Roger plates the old fashioned way - without nickel! Members are asked to pay for return shipping should a job estimate not be approved.
Don't forget to check your membership status here before ordering.
Safety Source Northeast (Updated 6/7/2012)
22 Dewey Ave., Unit 6, Warwick, RI 02886
800/354-6113, 401/736-8774,
, Web site
10-15% off all safety equipment including ear plugs, muffs, safety glasses, goggles, first aid kits, rubber gloves, cotton polishing gloves, respirators, aprons, etc.
Sassounian Inc. (Updated 1/3/2006)
716 South Olive St., Los Angeles, CA 90014
800/544-4419, 213/627-1206,
, Web site
10-30% off all metalsmithing tools, supplies, and equipment.
SC Studios LLC

(Updated 3/26/2015)
Tacoma, WA 98406
818/634-2304,
, Web site
SC Studios LLC provides meticulously handmade metalsmithing tools and supplies. These include chasing tools, pitch, hammers, snarling irons, and stakes, all hand made in the USA by Saign Charlestein. Visit their Web site and enter coupon code SAS at checkout to receive 10% off your entire order.
Don't forget to check your membership status here before ordering.
SEP Jewelry Tools of Chicago (Updated 5/30/2017)
5 South Wabash Ave, 514, Chicago, IL 60603
312/541-4554, Fax: 312/541-1944, Web site
SEP Tools is offering a 5% discount to SAS members on all PUK-related products including Lampert's new PUK5 pulse arc welder. To take advantage of the discount, contact Gabby Sepiashvili.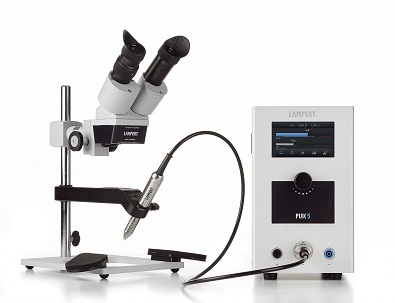 Silver Magazine (Updated 11/3/2012)
PO Box 2284, Palm Beach, FL 33480
561/655-7693,
, Web site
Silver Magazine is offering a 10% discount on their bi-monthly publication. The following rates are 10% off their normal rates: $36 (1 year), $63 (2 years), and $90 (3 years); Canadian rates: $45 (1 year), $81 (2 years), and $117 (3 years); International rates: $49.50 (1 year), $90 (2 years), and $130.50 (3 years). Higher rates include the foreign postage necessary.
The Magazine is published 6 times per year. To see some of the articles and advertisers in the magazine, please visit their website. To order, you may: 1) go to their website; 2) use PayPal and pay to their e-mail address (silvermag33480@gmail.com) being sure to mention the length of subscription and your mailing address; or 3) mail your payment - please remit your check to Silver Magazine, PO Box 2284,Palm Beach, FL 33480.
Don't forget to check your membership status here before ordering.
SM Publications (Updated 1/8/2006)
353 West 56th St., Suite 7A, New York, NY 10019
212/246-5060, Fax: 212/246-5216,

$25 off (reg. $150) The Book of Silver, Flatware Silver Marks & Patterns, and $2 off (reg. $24.95) The Guide to Evaluating Gold & Silver Objects.
T.B. Hagstoz & Son Inc. (Updated 3/21/2013)
709 Sansom St., Philadelphia, PA 19106
215/922-1627,
, Web site
1. On all gold, silver, and gold-filled orders, they will bill at one quantity price break better than the quantity ordered (1 dwt. min. of each size). 2. On most jewelry tools, they give a 10% discount (please inquire at time of purchase). 3. On all findings, they give one quantity price break better than the quantity ordered.
T. B. Hagstoz & Son Inc. has been in the jewelry supply business for over 115 years. We carry precious and base metals in wire and sheet form, tools and equipment, as well as findings.Wire is can be supplied round, square, and 1/2 round in Sterling Silver, Fine Silver, Alloyed Golds, Platinum, Gold Filled, Copper, Brass, Bronze, and Nickel Silver. We have the ability to fabricate round discs from 1/4" through 11 1/2" diameters in most any gauge in the aforementioned metals. We would be happy to provide a quote on any product we have to offer.
Titan Tool Supply, Inc. (Updated 1/10/2012)
68 Comet Ave., Buffalo, NY 14216
716/873-9907, Fax: 716-873/9998,
, Web site
Titan Tool Supply, Inc. was established in 1952, and has been serving the inspection and micro finishing needs of industry. Their lines include optical inspection, stereo microscopes, measuring microscopes, industrial endoscopes, and videoscopes. Titan also carries a large selection of diamond and CBN (borazon) micro finishing tools, Swiss needle files, diamond needle files, diamond miniature files, diamond riffle files, polishing stones, and hand deburring tools. They are offering a 10% discount on all purchases.
Ufax (Updated 10/23/2009)
Go green and conserve natural resources with Ufax! Cut back on wasted paper, ink, and toner by sending and receiving your important fax documents via e-mail and/or on-line. To sign up, go to their Web site, then use the promo code (contact SAS for the promo code) during the sign-up process and get $3 per month off any package. No contracts. You can even transfer your existing fax number!
877/FAX-UFAX,
, Web site
Don't forget to check your membership status here before ordering.
Wiesner Manufacturing Co. (Updated 2/12/2010)
55 Access Rd., Warwick, RI 02886
401/421-2406, Fax: 401/421-2467,

1. 3% off karat gold chain. 2. 5% off gold-filled & sterling chain. Wiesner carries an outstanding selection of "silversmiths' chain" in addition to other styles.

Back to Home Page | Society Info | Artisan Gallery | Silver Events
The Creative Process | Membership Benefits | Member News | SAS Publications
The Library | Glossary | Silver Care | Restoration & Conservation
Referral Service | Technical & Design Support Service | Silversmithing Programs
Workshops | ShopTalk | The Darkroom | Hard-to-Find Suppliers
Career Center | Other Sites of Interest | Member Forum | Live SilverChat

© Copyright 1997-2017 Society of American Silversmiths